Hey kids, I hope everyone is having a fabulous long weekend!
We actually got one day of glorious sunshine on Sunday and threw an impromptu barbecue in my backyard in honor of Memorial Day.
Here are some pictures from our burger feast!
I'm also having a lot of fun playing with retro Photoshop actions. Here are some resources to check out (in order of appearance):
Instagram Filters by Daniel Box
Super Retro Action by Joflyx
Old Retro Action by Waterspirirtjess
Retro Action by Marissaxxx
At the end of the day we had some extra burger fixins, so Sid the labra-hound got a burger of his very own. Check out this little animation I made of him devouring his treat!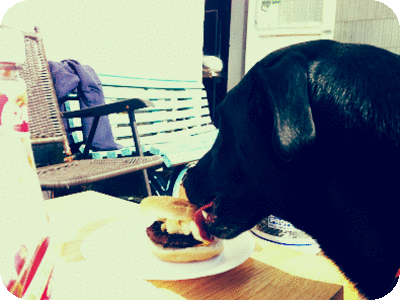 I had hopes of taking advantage of my paid day off by going home to San Diego, but this was a good second best. Did any of you get to do anything special for the long weekend?