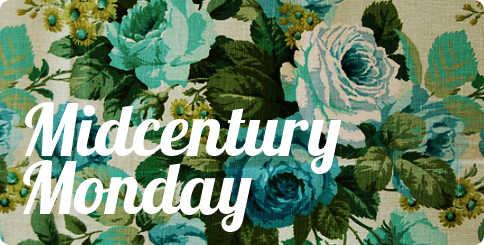 Today, a few eBay finds:
This drama queen is the
Platner Arm Chair
, designed by Warren Platner and manufactured by Knoll in 1962. The steel wire spokes are a great modern look for a design that reminds me most of the woven wicker furniture my mom used to have. This chair is destined for a swank smoking lounge! Currently on eBay for $2499 plus s/h.
I'm a sucker for the unusual, which is why I find myself drawn toward this
Gondola Sofa
, possibly designed by Adrian Pearsall. Definitely in want of a reupholster, but the seller promises there are no bed bugs so there's that, right?! Current bid $800.
How beautiful is bent plywood? I had already marked this
Tulip Lounger Chair
by Bella Mod LA down for today's MCMM entry before I even realized that this is a current take on the modern design. Either way, doesn't that seat just beg to cradle your bottom? I thought so. Current bid $695.
Ye gods! I am stunned by this
Vintage Brass Starburst Convex Mirror
. This is even cooler than an atomic starburst clock! I would die to hang this mirror over my fireplace for all my visitors to bask in its glory. If only I had an extra $630 to fork over...