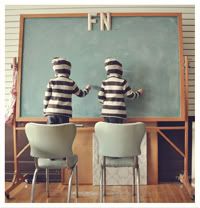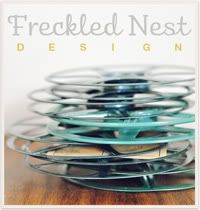 I am constantly in awe of the dozens of art, craft, and design bloggers I follow who not are not only able to consistently post terrific content, but who have also been able to stick with it long enough to make something of a name for themselves. It is these ladies (and men!) who inspire me to look beyond the 3 walls of my cubicle and know that a craftier, more fulfilling life is possible!
In honor of her blog's 5 year anniversary this month, Leigh-Ann (or LA as many know her!) over at
Freckled Nest
was awesome enough to spread a little love around to her readers. LA accepted submissions of nearly 200 blog buttons or widgets to link back to the personal blogs of her readers and posted them in her sidebar. I gotta say, I was quite impressed by her generosity :)
So, if you're joining me from Freckled Nest, welcome! And if you've never visited FN, this discerning blog follower highly recommends stopping by.
But most of all, thanks LA!!!