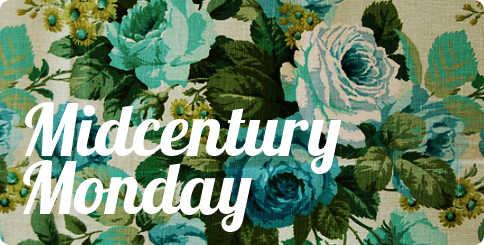 I really wanted to do something different and special for this morning's
MCMM
. I've covered
TV lamps
,
Enid Collins purses
, and
my all-time favorite post
Midcentury Roof Types
, but now I'm a little stuck. What can I bring my readers next that is uniquely midcentury? With the exception of the Enid Collins purses I'm really trying to keep this feature away from fashion (those purses are more art than fashion, anyways!). We all love us some furniture porn, but I almost feel like I'm cheating when every MCMM post is a smattering of 1st dibs finds.
So I ask you, my readers: what midcentury trends/themes/topics/styles/aesthetics make you drool?
In the meantime, last week Elizabeth from the blog
With Care
posted a 1962 home video taken in Las Vegas (post
here
). My eyes glazed over watching this video.
I would suggest watching without sound...
So here's a bunch of sweet photos of Vegas during that sweet, Rat Pack lovin' era for you to feast your eyeballs on.