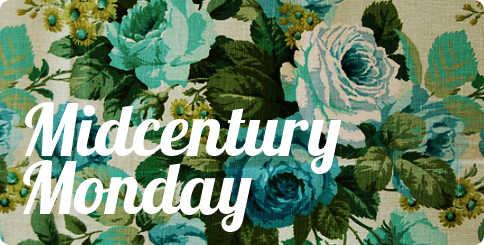 I'm really excited to introduce this weekly section for the Velvet Tangerine blog. Midcentury Modern design is a huge inspiration for me and my ultimate craving in home decor. I spend a lot of time browsing Craigslist ads, Etsy, Ebay, and the like just to sigh with my "if-only"s and pine away for the furniture in the pictures.
Each week will bring a new post of my midcentury finds, and maybe you'll end up with some cravings of your own!
This week, some Craigslist picks:
First up is this adorable buffet/server. Imagine how great it would look with a collection of highball glasses, a couple bottles of your finest hooch, and a vintage ice bucket to match. The seller is asking $220, which isn't too bad if it's in as good a condition as they describe. Gold-specked formica? So dreamy!
Next, the credenza-o-my-heart. Unfortunately I saved this beaut to my hard drive without any details or price information, but I think it speaks for itself, no?
Beautifully detailed hutch. Asking price $500.
Yes please! Gotta love Craigslist.
Gorgeous dining set! This is a Danish inspired Heywood-Wakefield set with a sable finish. Definitely deserves some new upholstery, but beautiful nonetheless. Asking $1195.
Finishing up this week's Midcentury Monday is this fantastically shaped "womb" chair. This puppy definitely needs to be reupholstered. So many possibilities! Not quite a steal, however, at $725.
Do you have a collection of drool-worthy midcenutry furniture images? I'd love to see what designs strike your fancy in the comments!